I am a freelance Web Developer!
I like what I do and I am aware of my knowledge level.
I prefer to be honest about my skills. Many developers will accept your offer just to get some money, but if I feel like I am not fit for the job, I will be the first one to tell you.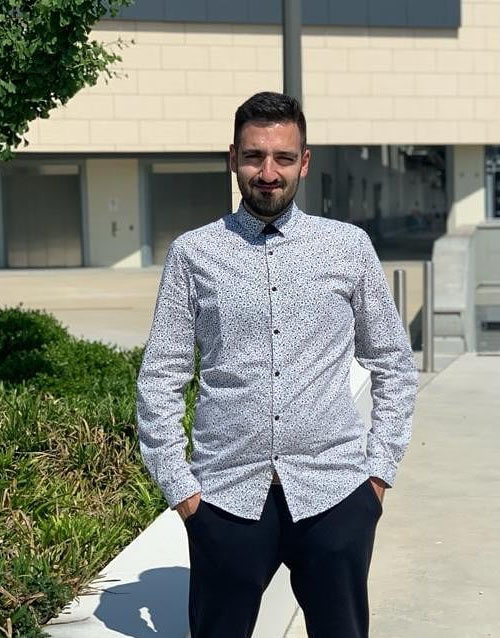 Full Stack Web Developer, SEO Specialist and Accessibility Expert
"I eat bread and problem solving for breakfast"
I work on websites both on the front-end and back-end sides. I know HTML, CSS and Javascript, but also PHP and SQL. I have experience with MySQL and PostgreSQL in particular.
Here is a quick look at my profile:
Country:

🇮🇹 Italy 🤌

Age:

29 and growing

Languages:

🇮🇹 IT, 🇬🇧 EN, 🇪🇸 ES

Skills:

HTML
CSS
PHP
Javascript
SQL
SEO
Accessibility

Hobbies:

Videogames, anime, manga, books

O.S.:

Windows, Linux, Android

Office softwares:

LibreOffice, Microsoft Office

Image editing:

Photoshop, Gimp

Video editing:

Vegas Pro
For the extended list of skills and knowledge, see below.
Skills
I have a deep knowledge of websites, software and hardware.
HTML 100%

CSS 100%

JavaScript 80%

jQuery 90%

PHP 100%

SQL 80%

SEO 100%

Searching things on Google 100%

Using Stackoverflow as source of knowledge 82%
Web Accessibility 100%

Laravel 75%

CodeIgniter 85%

Symfony 80%

WordPress 85%

Photoshop 75%

Vegas Pro 75%

Hosting management 85%

Matomo 90%
Additional skills
I also have mixed experience with:
MSSQL
VisualBasic
C++
Solidity
Rust
Joomla
Drupal
MailUp
Android
Custom ROMs
CarbonROM
LineageOS
macOS
iOS
Web Hosting
Game Hosting
cPanel
DirectAdmin
Apache
Thunderbird
Outlook
Mail
RoundCube
Jitsi Meet
OBS Studio
CV
Here is a resume of my experiences and certifications:
Summary
Christian Marongiu
Full Stack Web Developer with 7+ years of experience in developing responsive, accessible, usable and modern websites.
Education
Diploma of accountant programmer
2007 - 2012
IIS Silvio Ceccato, Montecchio Maggiore, Vicenza (Italy)
I have studied IT subjects related to the law and economics aspects.
Professional Experience
Full Stack Web Developer
2016 - 2023
Forma Srl, Italy
Websites development using the most known languages (HTML, CSS, Javascript, PHP, SQL)
Creating the front-end of several websites starting from graphic materials (Invision, Figma, Adobe XD, PSD, PDF)
Yes, you read correctly, I wrote "graphic materials" and "PDF" on the same line. I have also worked with graphics made in JPG, do I need to say more? 😩
Developing accessible, responsive, user-friendly and modern interfaces and web applications
Managing several works and tasks for different projects at the same time
Solving server and email related problems
Apprentice salesman
2013 - 2015
FPM Srl, Italy
Front office, back office, warehouse management
Customer service, shipping, logistics
Keeping relationships with customer and suppliers
Data-entry in the company's website
Apprentice salesman
September-December, 2012
Passantino's Family Market Country Mart, Kansas
Lane management, helpdesk
Office and cash management
Employee internship
May-June, 2011
Metallika Espositori, Italy
Managing documents and invoices
Helping at the workshop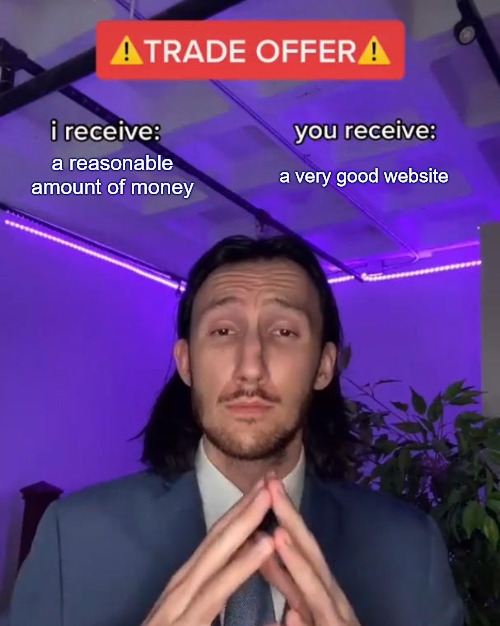 Certifications
Works
Here is a list of some of the websites I have worked on so far, both on the front-end and back-end sides.
In particular, I have deployed the graphical template in HTML and CSS, while integrating it with the CMS and database.
City of Vicenza

AULSS8

L&L Luce&Light

Riva dei Frati

Salmeri Assicurazioni

Unesco Vicenza Ville Venete

AIM Energy

AIM Gruppo

AIM Ambiente

AIM Mobilità

Servizi a Rete

ITS Italia

Biblioteca Bertoliana

Musei Civici Vicenza

La Vigna International Library

SIPMeL

Alcmeone

Clinica Veterinaria Pedrani

Celemasche

University of Padua

ViMacchine

SpazioGiovani
Services
Here are some of the services I can offer you. Can't find what you are looking for? Ask me anyway, I'll tell you what I know!
Website Development
I can work with your team on your project to create the website you need.
Laravel
Are you developing something in Laravel? I can help you.
CodeIgniter
I have developed Swiccy.it with CodeIgniter
Symfony
I also use the Symfony framework to create applications.
Wordpress
Using Wordpress or any other CMS? I know a things or two about them...
SEO
Want to boost traffic to your website? I will help you at my best!
Web Accessibility
Need someone to help your team on an accessible web site or application? I am here and ready to begin!
Matomo
Do you wish to setup Matomo, or are you in need of some help with it? Email me the details and we can work on it!
| | | | |
| --- | --- | --- | --- |
| | Hourly | Daily (8 hrs) | Project |
| Front-end development | 45 € | 340 € (-5%) | Contact me |
| Back-end development | 50 € | 380 € (-5%) | Contact me |
| SEO | 45 € | 340 € (-5%) | Contact me |
| Web accessibility | 60 € | 450 € (-5%) | Contact me |
I can work hourly or daily, based on your needs and preferences. The daily price is considered for 8 hours.
Example: For front-end development, 10 hours will cost the total of (1 day + 2 hours) -> (340 + 90) = 430 €.
If you have a project that needs more human resources, just contact me so that I can ask you more details and give you a personalized quotation.
Personal Projects
In my free time I like to work on some projects. Some of them are still in development, at a early or experimental stage, but I hope they can help you get an idea of what my current knowledge is.
Contact
Send me an e-mail with your requests and questions, I will get back to you as soon as possible!
Do you need a web developer for your project? Contact me and I will make my skills available to your needs!